The State of Financial Services in Sub-Saharan Africa: How Youth in Six African Nations Spend, Save, and Invest
In order to better understand the state of financial services in sub-Saharan Africa today, GeoPoll conducted a study on the use of, access to, and challenges surrounding financial services in the region. Today, GeoPoll is pleased to release the results from the study as a report.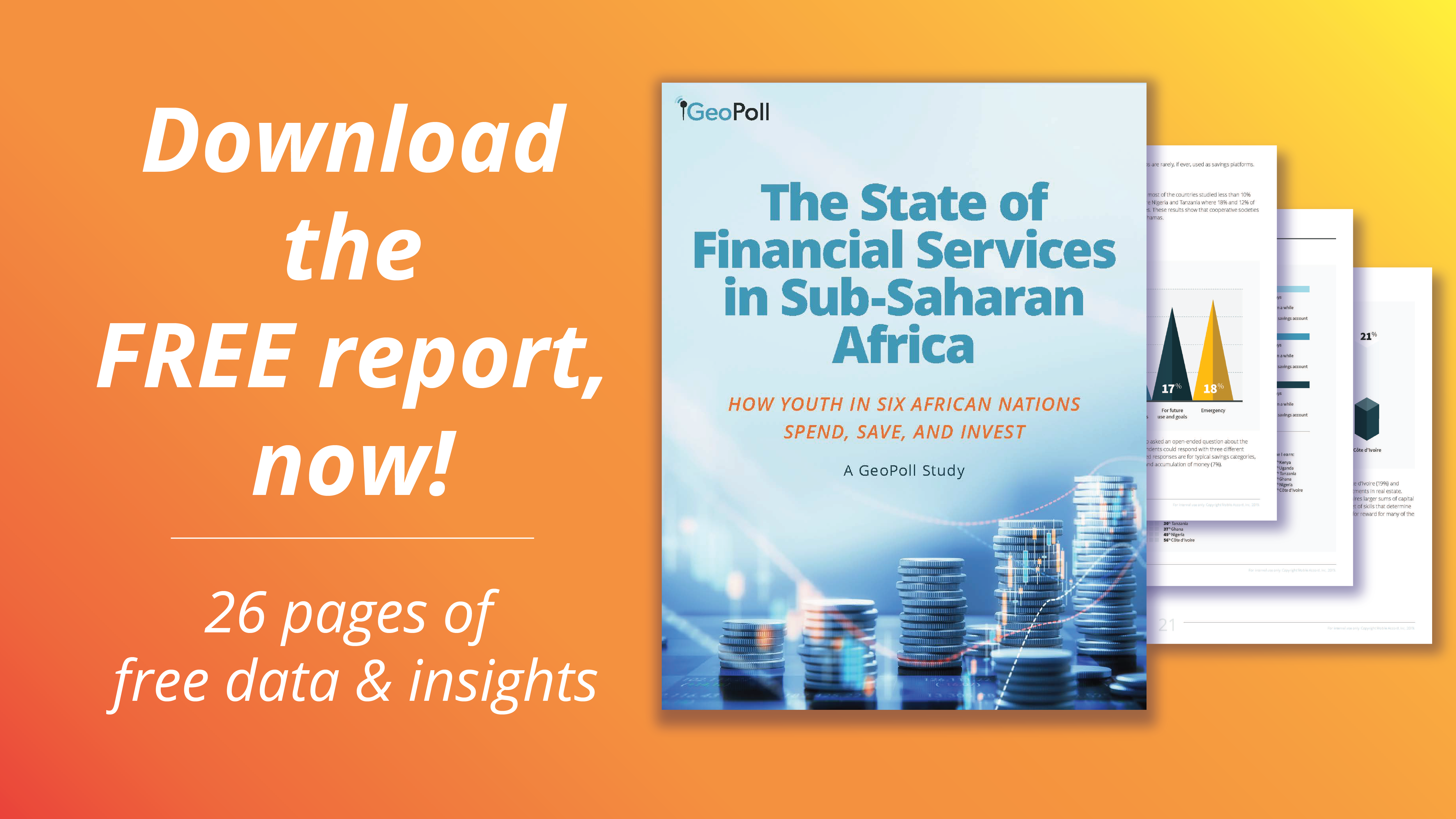 Data for the report was collected from over 2,000 respondents in Kenya, Uganda, Tanzania, Ghana, Nigeria, and Cote d'Ivoire, and includes insights on:
Income

Purchase types and share of wallet

Payment types

Savings culture & practices

Investment culture & practices
For more information on how to conduct your own study on financial services through GeoPoll, contact us here.
About GeoPoll
GeoPoll is the leading provider of mobile-based survey research across sub-Saharan Africa. Our full service research offerings consist of both a robust, multi-modal mobile surveying platform and a panel of respondents around the globe. Our respondents are often used to conduct research on topics including brand affinity, customer experience, international development initiates, humanitarian relief, and more. Although, regardless of the topic of research, the experienced GeoPoll team assists clients in every step of a project from mode selection through to data analysis.
Contact us today to learn more about how GeoPoll can help your company connect with respondents all over the world.